Packaging
In partnership with Cygnia
In 2020, almost all industries have had to dramatically adapt their shopping experience. Various trends have accelerated – including the use of VR, big data, and augmented reality technology – in an attempt to replace previously possible in-store experiences.
Simon Clifford of Cygnia Logistics discusses the current climate for the beauty industry, as well as predictions about the likely appearance of the industry after Covid.
In 2020, the UK beauty industry is worth around £ 27 billion, ranking seventh among the world's largest cosmetics markets. The industry has traditionally benefited from an interactive shopping experience, with high-end beauty retailers taking pride in a personalized in-store experience.
However, the Covid-19 pandemic has meant that every beauty retailer has had to adapt, with stores having been closed for much of the past year through various closures.
Almost every brand has had to turn to online sales, introduce new technology to enable virtual testing, and partner with 3PLs to complete the delivery process to customers.
The impact of Covid-19
Increase in online sales
The closure of physical stores has forced consumers to purchase beauty products online, with around 37.2% of consumers having purchased health and beauty products online last year. In addition, the prestige beauty industry recorded sales of £ 491million from January to October 2020, a 38% increase from the same period in 2019.
Use the digital platform
Many avant-garde brands have taken advantage of the transition to online sales to strengthen their digital offer. For example, Aveda created a series of videos on Instagram to provide tips on styling and hair care, which has increased views by over 200% since launch. Another example is MAC's Virtual Try-On Tool, which allows consumers to try out shades of eye shadow and lipstick. This has seen a 300% increase in consumer use since the lockdown began.
New customer segments
Covid-19, and various blockages since, have encouraged a whole new demographic to move online, with those who preferred to buy in-store having to buy online while stores are closed. Many brands have seen an increase in purchases from the "money surfer" as older customers access beauty products and services online for the first time.
What will the industry look like after Covid?
Once the effects of the pandemic slowly subside and restrictions continue to ease, many wonder how businesses will adapt. Will they go back to the old ways of operating? What trends will persist, if any? And will there be any new technologies or shopping experiences emerging? Here are our predictions on the likely evolution of the beauty industry after Covid:
1. Online shopping is here to stay
The in-store experience is still loved by many, but its absence over the past year has allowed consumers to see how easy and enjoyable the process of buying products online can be. As a result, it is likely that the industry will still see a significant share of online shopping, although likely below 2020 levels.
Samantha Dover, Senior Retail Analyst at Mintel, said: "Although growth in the online beauty market was strong before the COVID-19 outbreak, it was slowing down as retailers struggled to increase their engagement with the channel. However, 2020 marked a turning point as online demand increased amid the disruption. While a reluctance to visit physical stores and an eroded in-store experience will benefit online sales for some time, retailers can more fully take advantage of consumers' new reliance on beauty products on the online channel.
2. Increase in beauty subscription services
A Royal Mail report predicts that the subscription box market value will grow by 72% by 2022. Services such as Birchbox and Glossybox have led the way, showing just how much a beauty subscription box business can be successful. Over the past year, the number of Britons subscribing to subscription boxes has grown, with two in five consumers signing up for a subscription box since the start of the pandemic. The subscription market is expected to continue to grow as more and more consumers discover ease of service.
3. Personalized beauty
An Epilson survey found that 80% of consumers are more likely to buy a product if a brand offers personalization, and 90% say they find personalization appealing. In an effort to replace the in-store personalization experience, retailers have offered online quizzes and virtual trial tools to create a personalized recommendation for e-commerce consumers.
This popularity of personalization is likely to see online retailing continue to embrace and adapt the ability of consumers to create a personal recommendation before purchasing beauty products.
4. Brand authenticity
Today, consumers are looking for authentic brands with a strong sense of purpose. As a result, many beauty companies have developed a much better understanding of the importance of defining what they stand for. The importance of brand authenticity has been heightened since COVID-19, with brands doubling down on their communications and constantly engaging with customers online. We can expect brands to continue to focus on this real communication and clear post-Covid message.
5. Transparency of operations
The pandemic has made operational transparency a priority for every company. Shipment delays have exposed the weaknesses of many supply chains, unable to respond to changing demand and changes in the international supply network. More importantly, the COVID-19 pandemic has shown the importance of an agile and versatile supply chain that can pivot easily.
As a result, it is likely that many beauty companies will examine their supply chains, identify their weaknesses, and invest to address those weaknesses.
From customers' perspective, transparency of supply chains is vital, as they are likely to want to use a brand with a supply chain they can rely on, as well as want to support brands that use sustainable methods. and ethical to create and deliver products.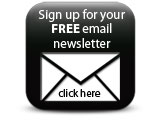 For more information on how you can tailor your beauty business to continue to delight your clients after Covid-19, visit cygnia.net or call 01 604 664 300.
Featured Companies