welcome to i swear by it, a series of interviews where we chat with our favorite fashion and beauty insiders about the beauty products they use to the last drop. This week we asked Janell Hickman Kirbybeauty editor and content manager, to share all the products she's loving right now.
Working in the beauty industry for more than a decade, Janell Hickman-Kirby has a vanity that rivals the Sephora in Times Square, but quarantine has forced her to cut back on her routine. "It was the first time I had so many voids," she says. "Something about consumerism and the 'buy, buy, buy' mentality really became a dump for me, so I took the time to use what I already had and figure out my favorites."
The result was a smaller routine with an emphasis on luxury. "These products not only work, but they've made my routine a ritual," says Hickman-Kirby. "I wake up excited to use them in the morning."
Below are the products she currently has in rotation, including a TSA-friendly face wash, the body balm that turns her shower into a spa, and her holy grail serum.
Milk Marvel Dark Spot Serum
"This is one of the best dark spot serum-lotion hybrids I've tried; it's neither too heavy nor too light, which makes it perfect when layering other products in your routine. I also really like the founders – I'm always impressed with brands that start with one product. It shows me that they've tested it and perfected it. I use it every day and I am currently on my third bottle.
Eadem
Vitamin C Brightening Serum for Dark Spots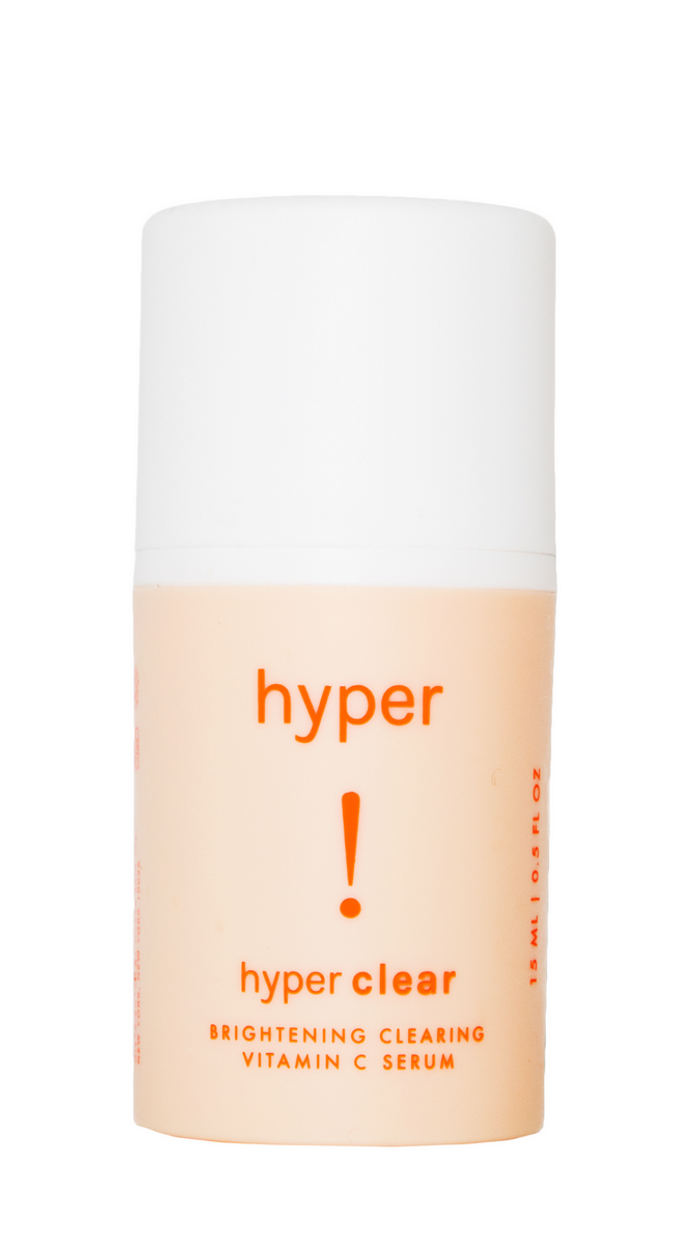 "This is another one of my holy grails for dark spots. It contains vitamin C, which helps my complexion stay even and radiant. I use it interchangeably with the Eadem serum.
Hyper!
Active Plant Serum
"I have been using this serum since its launch. It's the perfect formula – it keeps my skin hydrated, it doesn't break out, and my skin looks so luminous after using it.
"Whether my skin is breaking out or it's super dry, I slap on this serum and we're back to normal in no time. It's totally worth it; I'm on my sixth bottle.
Vitner's Daughter
The Gentle Moisturizing Lotion
"I love this lotion because it's not too thick or overpowering, but it's not watery either. I like to layer this on top of my other products to seal in moisture when my skin gets a little dehydrated.
The sea
Abeille Royale Youth Water Oil
"This product is really interesting because it is a serum, an essence and an oil. If there's a morning when I don't have time to do a full routine, I'll use it because it's a multitasker, so I'll use a moisturizer. You shake the bottle and then take the dropper and massage it into your face. It smells delicious, which creates a luxurious experience when you rub it into your skin.
"It leaves a beautiful glow that makes your skin look shiny and dewy, not oily or too shiny."
Guerlain
Enzyme cleanser for darker skin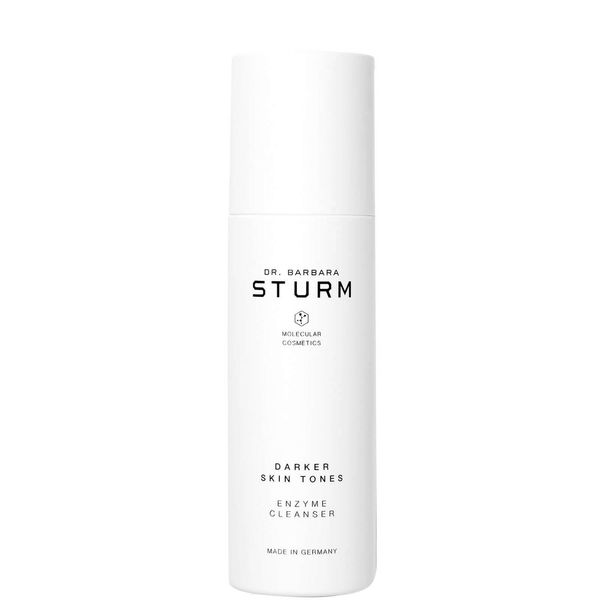 "This is the best cleanser for traveling as it's just a powder. I also love that it doubles as a mask. It really sloughs off dead skin cells which makes my skin so gentle. I use it about two to three times a week.
Dr. Barbara Sturm
Anti-Aging Body Balm
"It turns my daily shower routine into a luxury experience. It glides on smoothly on your skin and absorbs instantly. Plus, it has a light scent that isn't overpowering and gives your bathroom felt like a spa.
Osea
Milk Boom Boom
"I would say this product is similar to a facial mist; it's not going to hydrate your skin to the point where you can skip your face cream, but if your skin feels dehydrated it would help. It also leaves a subtle glow; if I'm about to make a call and need to look presentable, I'll spray this and swipe on a lip, so I'm good to go.
Violette_EN