A destination with amenities inspired by luxury resorts
In Revel Province, seniors discover a new sense of freedom and choice to live their best life. This was by design; Revel wanted to break the mold of senior living and created a unique independent living community designed by people with decades of hospitality experience. The result: a seniors' residence with hotel-inspired services and lots of fun activities, where residents are treated like family. It should be noted that the members of the Revel team also feel at home; many of them have been in Revel Province since it opened in 2018!
Founded on four pillars of wellness – physical, social, spiritual and intellectual – Revel offers ways to stay engaged in a welcoming place you can call home. Genuine relationships are fostered, supporting lifestyle goals and respecting independence.
As active seniors age, Revel offers opportunities for continuous learning, growth and success – whether it's taking a Tai Chi class with the latest fitness technology like The Mirror, join a book club with other residents or paint in watercolors in the creative studio. Now has never been a better time to try those hobbies on your bucket list!
For a day of pampering, you can head to the on-site spa for a personalized treatment or the full-service salon for hair, manicure, or pedicure services. Every amenity is carefully considered at Revel Province, with all your needs at one destination.
Delicious meal in the heart of it all
Revel Province's modern American restaurant, Ovation, specializes in fresh flavors and made-to-order dishes. Even the dressings are made from scratch! The Social Club, a pub offering exclusive cocktails or revisited pub classics, is perfect for happy hours or lively celebrations. Whether you crave a savory bite like the Short Rib Sliders or want a refreshing choice like the Shrimp and Avocado Salad, it has all the right choices to make your social gathering delicious.
Modern Housees Designed for Convenience
Revel Province apartments offer spacious floor plans, ranging from studios to one-bedroom and two-bedroom designs. With modern plank floors, full gourmet kitchens, oversized windows, custom walk-in closets, in-home washers and dryers, and private patios, every space in the home is maximized to perfectly fit your everyday lifestyle. Monthly rental prices include housekeeping to keep your home bright. Meals, transportation and utilities are also part of the package, giving you more time to enjoy what matters most!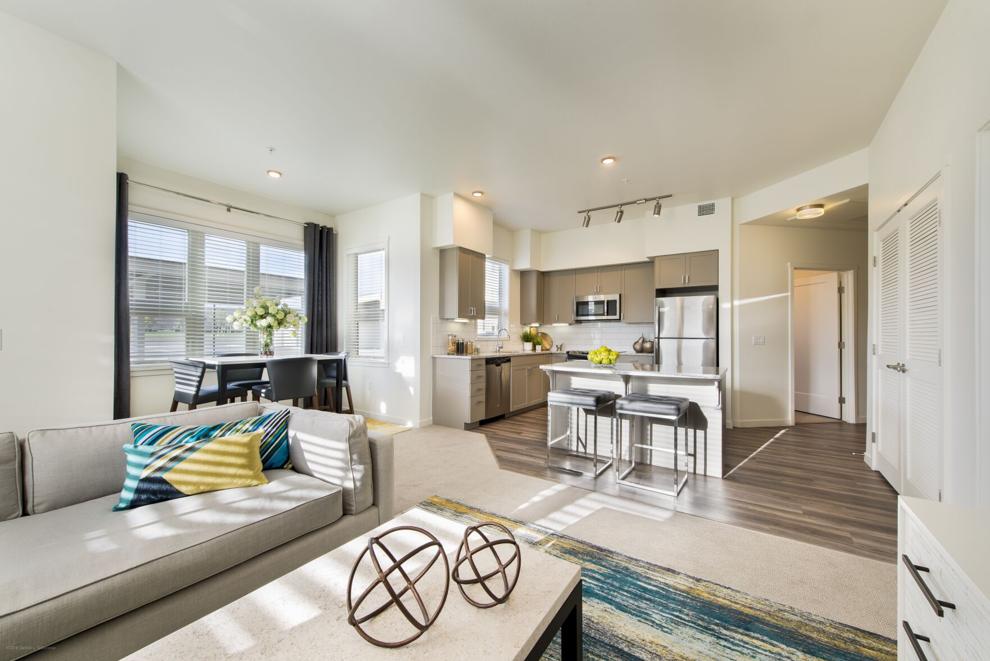 A community wheref Flexibility and friendship
When you focus on finding a home with health, happiness, and a fulfilling lifestyle, Revel Province offers convenient flexibility and a sense of community for budding friendships. Revel residents are a generation of doers, movers and shakers. If you are an active outdoor enthusiast who likes to ride a bike every day, have a talented green thumb and enjoy gardening, an inquisitive mind who wants to learn a new language, or are a retired teacher Wanting to give back to students through a local volunteer effort, Revel was built for you!
Contact us today!